APEL Extrusions is North America's leading independent aluminum extruder and finisher.
With 45+ years of experience, APEL is a leading North American extrusion company with a commitment to continued investment in new equipment and capabilities to meet the current and future demands of the markets we serve. As active lean practitioners, we are perpetually improving our operations with our Continuous Improvement program.
BUILDING AND CONSTRUCTION
BUILDING AND CONSTRUCTION
Aluminum extrusions are widely utilized in the building and construction industry due to design flexibility, strength, corrosion resistance, and low density – making it an ideal material for infrastructure projects and more.
TRANSPORTATION
From rail, automotive, heavy truck, trailer, to aerospace – engineers are turning to aluminum extrusion solutions to increase performance by enhancing load carrying capacity through improved fuel economy.
ELECTRICAL
Due to aluminum extrusions' non-magnetic qualities and superior thermal conductivity, electrical applications are a perfect fit – capable of obtaining a virtually endless range of configurations.
SOLAR
Establishing itself as a key component in the solar sector, aluminum extrusions are helping manufacturers reduce costs and improve performance by providing strong & lightweight solutions.
CONSUMER DURABLES
Aluminum extrusions have become a part of our daily life by providing an excellent solution for household products and consumer durables.
YOUR INDUSTRY
New ideas. Your better ideas. Tell us your vision… let's innovate together!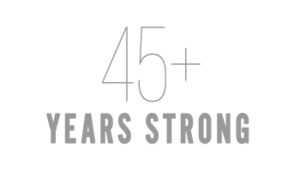 EXPERIENCE
Acquiring over 45 years of experience doesn't happen by accident. APEL's commitment to our customers is our legacy, and we plan to provide our very best far into the future.
ON-TIME DELIVERY
Strategic locations allow short freight distances, which provides APEL customers in western Canada and the Pacific Northwest next day delivery options.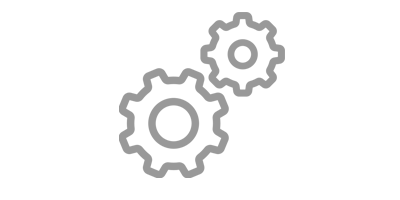 SERVICE EXCELLENCE
Our success depends on the prosperity of our customers; to this end, APEL is committed to offer our customers personalized, first-class service experiences.
SUCCESS LOVES SPEED
APEL is known for our accelerated service: we commit to a 2-week lead time for mill finish and 3 weeks for most finished products.
EXTRUSION SOLUTIONS
Supplying competitive high-quality products with fast lead times is the foundation of APEL's service culture. Our aluminum extrusions can be used in many different applications including:
CONSUMER GOODS
HVAC SYSTEMS
OFFICE WALL AND FURNITURE APPLICATIONS
PUBLIC TRANSPORT
RECREATIONAL VEHICLES
RESIDENTIAL AND COMMERCIAL CONSTRUCTION
SOLAR
TRUCK BODY